Home

>
Holidays

>
Boating holidays in France
How about cruising the canals and rivers of France? Cruising the canals and rivers of the uk is a popular way of getting away from it all for a few days. But have you considered a boating holiday in France?
Find out more
Choose an area of France to cruise
There's certainly no shortage of boatyards to choose from: just have a look at the boats available at
Boating-Holidays-France.co.uk
for a huge selection of boats. There's boatyards all over the country, so whichever part of France you want to visit, there's likely to be a canal in the vicinity for you to try. Just have a little look at the map below for the regions in France you can cruise through.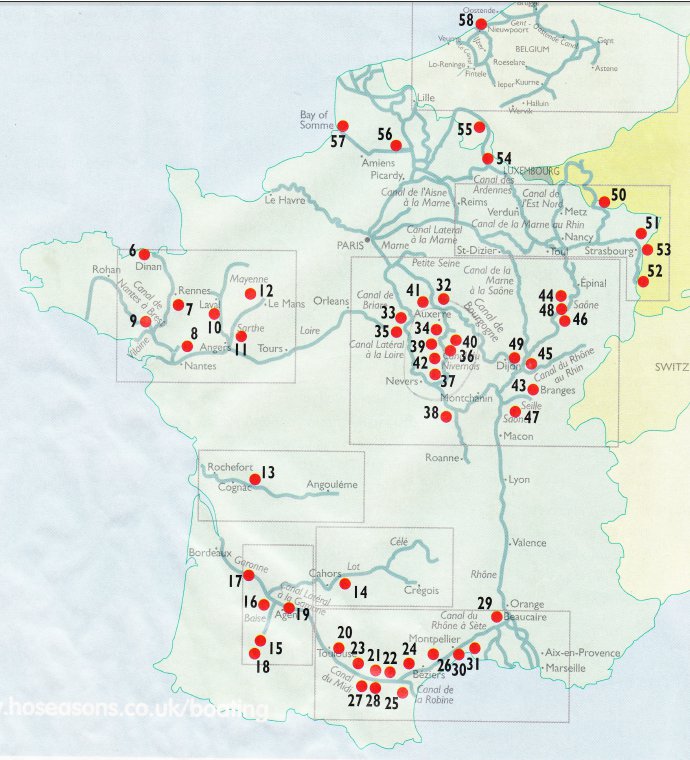 South of France, Brittany, Burgundy, Lot, Alsace Lorraine, Anjou, Ardennes, Charente and Somme Picardy
From Brittany in the North West, to the popular canal du midi in the south of France; and taking in many regions in-between, you'll be sure to find a boat to suit your holiday needs. A relaxing way to spend a few days, you can cruise through some of the deep gorges, and take in the vistas of wide open countryside. And let's not forget the food and drink. France is world famous for its cuisine, so you'll have to moor up and try a restaurant or two. And there are vineyards too. Again, moor up and have a tasting tour of the occasional vine yard.
Just choose an area from
South of France
,
Brittany
,
Burgundy
,
Lot
,
Alsace Lorraine
,
Anjou
,
Ardennes
,
Charente
or
Somme Picardy
, and find yourself a boat to discover France.
---
Other articles in Holidays