Home

>
Holiday Resorts
---
Find a holiday resort for a little bit of rest and relaxation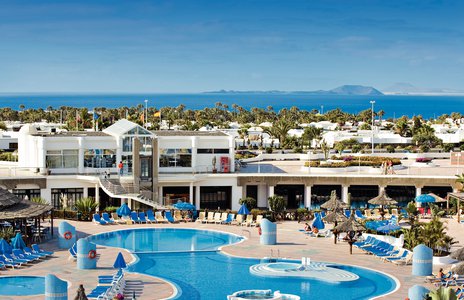 The Canary Islands are a good place to take a family holiday. Pretty much guaranteed nice weather -...
For a truly relaxing holiday, you beat a holiday in the sun. Just drop off all your bags, don your swimming shorts and spent some time cooling down in the swimming pool - before decamping to a sun lounger and getting stuck into a good book. And if your chosen holiday resort in all-inclusive, so much the better. Especially if you can flag down a passing waiter, and get them to bring your beverage (like at the
Riu Marhaba Palace Hammamet
).
And that's what I want to show you here, a selection of holiday resorts which just may tickle your fancy. Whether you're after a family summer holiday; or a getaway as a couple for a few days or winter sun - I'll try and show you something to suit your holiday needs.
Talking of all-inclusive, these type of holiday have become more popular in recent years, and some companies, such as First Choice, now only sell all-inclusive holiday. The joy with taking an all-inclusive holiday is that you don't need to think about where you're going to eat next, and if you've got children in tow, it makes meal times so much easier. And, of course, all your drinks are free, so you can soak up the sun with a constant stream of tea, coffee, coke, or whatever your fancy is. And, the kids won't keep pestering you about drinks and snacks.
The resort on the right is just one example of the type of holiday you'll find around here.
---
Other articles in Resorts