Home

>
Holidays

>
Cottages 4 You - 10th August 2012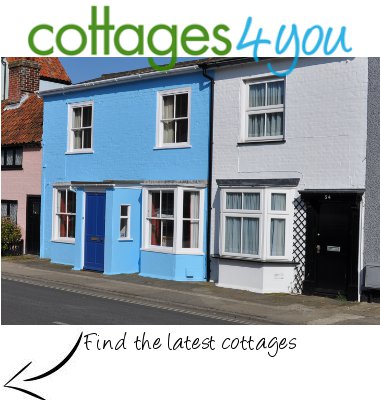 Find the latest cottages from Cottages 4 You
We're always adding new holiday cottages from "Cottages 4 You" to our site; and the reason for this is so that you good folks can find a holiday cottage which suits your needs. You may well have a brochure to peruse - but with new cottages being added all the time, you need to be kept up-to-date with the latest cottages out there. So that's what we do.
Anyway, enough of that, these cottages were added on 10th August 2012. For the very latest, have a look at the
cottages which have recently been added
. Have a little look through them to see what's available for you.