Home

>
Holidays

>
Cottages 4 You - 28th September 2012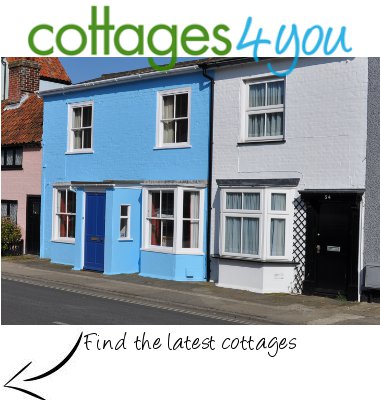 Find the latest cottages from Cottages 4 You
Welcome to our Cottages 4 You page for 28th September 2012 - all the cottages featured on this page were originally featured by us on that very day. There are a choice of 14 new cottages for this week, with something for a small holiday group and something for a large holiday group. The smaller holiday cottages include "
Church View
" in Ambleside; a lovely holiday apartment which is perfect for a couple to explore the Lake District. Or try the funny looking holiday lodge which is "
Sitting in Clover"
in Pitlochry.
These few new holiday cottages are added to the existing collection of 10,000+ cottages already available with Cottages 4 You. So whatever you're looking for, it's highly likely you'll find something from Cottages 4 You to suit your needs. If you're interested to see the
latest cottages available from Cottages 4 You
, you can follow that link.