Home

>
Holidays

>
Holiday cottages and gites from Cottages 4 You - added 19th June 2012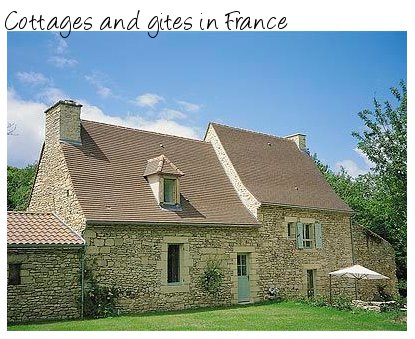 Gites and cottages from Cottages 4 You
France is always a good place to take a holiday - whether you fancy a couple of weeks in the south of France, or a short-break just over the channel, there's so many different types of gite holiday to choose from that there's sure to be something to suit your needs.
With the popularity of gites and cottages in France, we feel duty bound to tell you about all the latest holiday cottages and gites available. All the gites on this page were added on 19th June 2012; for the very latest, nip across to the latest
holiday cottages and gites
, you'll find the latest featured properties to choose from.
Or just have a little look below to see the holiday cottages and gites which were first featured here back on 19th June 2012...
Find out more
Latest cottages and gites - read all about it
With so many cottages and gites, it's not surprising that new gites come and go with Cottages 4 You all the time. So to keep up with the latest cottages, have a little look at the new French holiday cottages below: