Home

>
Holidays

>
Suffolk Secrets Aldeburgh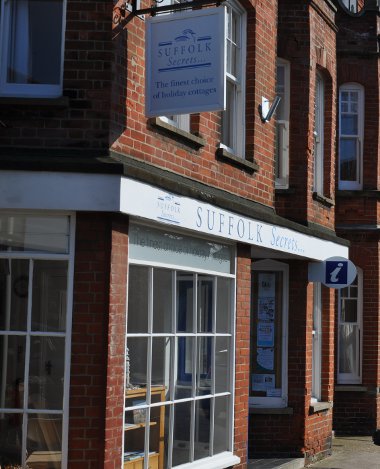 Suffolk Secrets in Aldeburgh
Aldeburgh is a very popular place to take a cottage holiday, so for this reason we've had a look at some of the places you can go to rent a cottage holiday in Aldeburgh. One of the biggest cottage holiday companies in Aldeburgh is Suffolk Secrets. Suffolk Secrets have several hundred cottages to rent all around Suffolk, with a good selection of holiday cottages in Aldeburgh. If a cottage holiday in Aldeburgh (or around Suffolk) is something you're thinking about, it's well worth popping across to the Suffolk Secrets website to see what they can offer you.
Find out more
Suffolk Secrets in Aldeburgh
If you prefer to deal with someone face-to-face, you can always pop into the Suffolk Secrets shop on Aldeburgh's High Street - although, if you're planning a cottage holiday in Aldeburgh, the chances are you won't be able to pop in - as you won't live near to Aldeburgh!
Aldeburgh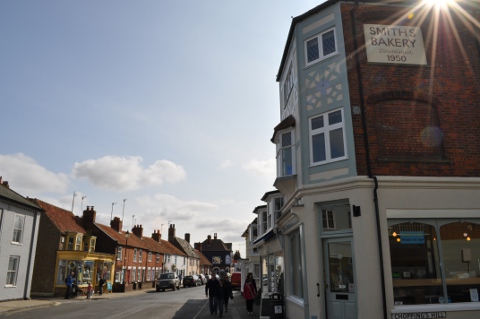 The Old Bakery, Aldeburgh
Should you be looking to take a holiday in a traditional seaside town, Aldeburgh may have what you're looking for. The pebble beach is still home to the several small fishing boats which launch from Aldeburgh - and when the boats return they sell their catch directly to the public from the sheds which line the edge of the beach.
The main High Street in Aldeburgh runs parallel to the coast, and contains a couple of Adnams pubs - Adnams is brewed just up the road in
Southwold
. A locally renound fish and chip shop, and - should you want to prepare your own meals - there's an independent bakers and butchers too. In fact, the apartment above the bakers is a holiday home which can be rented with Suffolk Secrets (
The Old Bakery
).
You can see all the
cottages available from Suffolk Secrets
; or if you want to find more cottages available in Aldeburgh, have a look at the
cottages in Aldeburgh
.
Find out more about cottages from Suffolk Secrets in Aldeburgh