Home

>
Holiday Cottages

>
Alcester House in Alcester, Warwickshire
Alcester House in Alcester is a town house sleeping 20 people in 10 people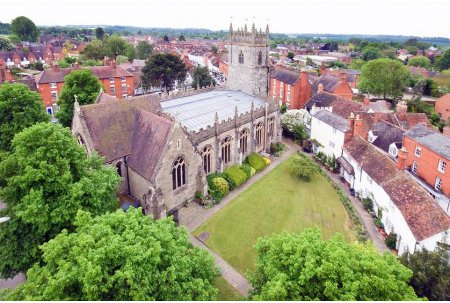 Alcester House in Alcester, Warwickshire
Sleeps 20 people
"Alcester House" is a
large holiday cottage
in the centre of Alcester. Although calling Alcester House a "cottage" is a little bit of an understatement - this large town house sleeps 20 people, which makes Alcester House an ideal place to take a holiday with friends.
During your holiday at Alcester House you can easily drive to Shakespeare's home town of Stratford-Upon-Avon. With Warwick and Leamington Spa also being a short drive. Warwick castle, Kenilworth Castle and Stoneleigh Abbey are also worth a visit during your holiday here.
Back at your holiday home, you can easily walk to the pubs, restaurants and shops nearby.
Find out more about Alcester House
A little more about Alcester House
"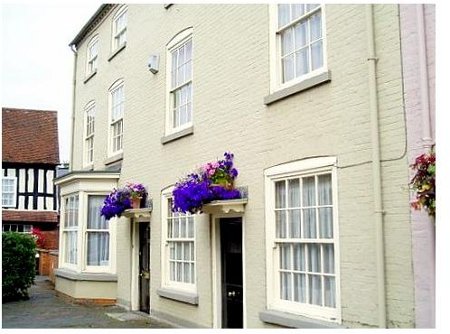 The outside of Alcester House in Alcester
Alcester House sleeps 20 people in 10 bedrooms - 4 double bedrooms and 6 twin bedrooms. There are 8 bathrooms at Alcester House.
You have a TV and DVD player, and indoor games. Alcester House has an open 15th century large fire place. There is also central heating.
Wi-Fi
is provided so you can stay online. All your bed linen and towels are included in the price of your holiday.
Outside Alcester House has a courtyard garden with furniture. Holidays at Alcester House start on any day of the week.
"Alcester House" in Alcester, Warwickshire is available from Oliver's Travels with reference code
Alcester House
.
If Alcester House isn't for you, have a look at other cottages from
Oliver's Travels
, you're sure to find a holiday cottage to suit you.
You can find out more details about
Alcester House
, or for a full set of
holiday cottages around Alcester
. And finally, you can always see
other holiday cottages, lodges and parks in Warwickshire
.
Find out more about Alcester House - including prices and availability...
Find "Alcester House" on the map

Google Profile for John Ellis